"When A Country Is In Crisis, One Of The First Things To Go Is Women's Rights"
Previous Story
Next Story
We have to stop holding back before it's too late.
Dr. Amanda Foreman should be a household name. In her excellent four-part BBC series 'The Ascent of Woman,' she explains why our past has never been a straight line: "The status of women is a barometer of a society's tolerance, fairness and openness."
Dr. Foreman asks the big questions – Why did history become dominated by men? Why has nearly every society placed harsh limits on us? And why are we so vulnerable to the changing winds of politics, economics and religion?
Her narration of the 2016 miniseries begins, "I want to retell the story of civilization with men and women side by side." Her forthcoming book on the subject, however, is titled The World Made by Women. Originally slated for release alongside the TV broadcast, the book is currently listed as due out in 2021. Her website describes it as, " a narrative history of women from prehistory to present day." No small undertaking.
I wouldn't be surprised if Dr. Foreman has hit a snag or two along the way. In a small but charming autobiography written for The Times UK (I'd quote it for you, but it's behind a paywall,) she describes herself as a "slow writer" who took a decade on her last book. So this writer is hopeful about reading it soon. I don't think we have ever needed it more.
Forgotten Identity
Who are Women? We are a people without a history. Dr. Foreman reiterates our erasure across time, pulling forward one woman after another whom we have never heard of. BrazenShe will be pursuing an ongoing series highlighting some of these women from history who need to be remembered. Because, as Dr. Foreman writes, "for the next economic cycle to be the age of full participation, there has to be a woman-lead revolution."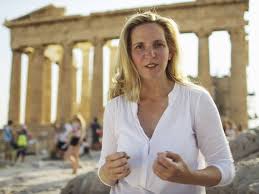 Born in London, Dr. Foreman grew up in Los Angeles and received her doctorate from Oxford in 1998. Her persona is a seamless combination academic, mother of five, wife in a partnership and daughter of Hollywood screenwriter Carl Foreman. She admits this last made her hesitate to start writing herself, her imposter syndrome finally breaking under pressure from nightmares cured only by writing.
In these days of linguistic chameleons and political trickery, Dr. Foreman's work offers something vanishingly rare: Facts. Piles and piles of research, details from the lives of women who tended the flame before us. The spark handed down from our ancient mothers, hidden and doused by men who hated what they couldn't control. But as long as we live, we struggle to grow, to express ourselves, to mold the world around us. "The book seeks to correct the myth of the thwarted Everywoman who struggled from the dawn of time to the Pill." Because women are vibrant, whole people. And we always have been.
We know these are dark times. Regardless of sexuality, ethnicity or economic group, we are all vulnerable if the culture comes for us. Women have handed over the keys to the kingdom too willingly, and the 2020s are going to lay the privilege of the last few decades in stark relief. It seems that, unable to stop the tide of our advancement even with women like Phyllis Schlafly on side, the elements of our society that would see us strapped to the birthing bed have simply changed their approach.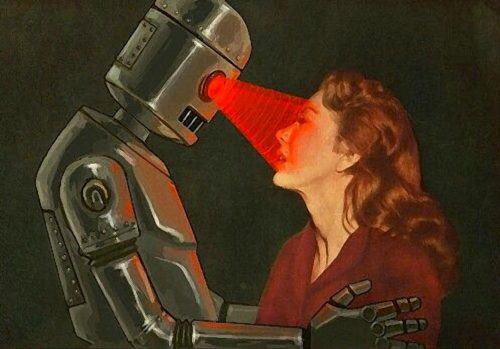 If shame and violence aren't working, let's try marketing!
On the Right, we have the likes of Classically Abby, reminding us that only "modesty" is truly beautiful (because your body sure isn't!) And the Left, of course, is currently unsure whether we exist at all, having removed all references to us from such diverse resources as the Midwives Alliance of North America (oh, sure, they're allowed to be wives!) the Columbia Law Review and political institutions such as the US Democrats, the UK Green Party and the European Parliament.
Because, somehow, we have gone from being included – "He or She" – to being stripped of any unique identity – "They." In some ways, women have ourselves to blame. We have been only too glad to take a crack at being men. We have taken to dressing like them, acting like them, even thinking like them and internalizing our own objectification. And the only alternative we can see is the glass box we just escaped from.
Dr. Foreman hints at another way. She never shies away from the idea that women are different from men. But neither does she spare a thought for our supposed inferiority. This is our history as I have longed to hear it – Built on the assumption that we deserve to be here.
Rebuilding What Was Lost
This is how we must step into the future. We are just as varied and strange as men, but that needs to be where the comparison ends. We are practicing measuring against ourselves without competition. We are learning that whether we need men, whether we want them, is beside the point.
Who are women? In our quest to not be defined by our biology, we in the West have let go of anything relating to it. Ironically, this left biology as the only remaining signifier. So, naturally, that is being picked apart now, too. Will we abandon the last of our femaleness, completing the project of defining Human as Male*?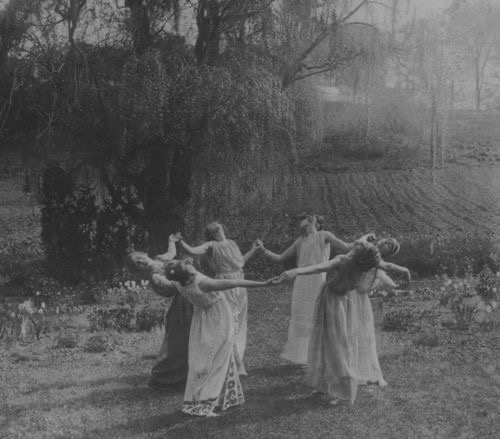 Our forgotten past holds the key to our future. Remembering our unique legacy will enable us to build an identity to carry forward. Women are whoever we say we are, and we are vital to the survival of this world.
It's not popular to make sweeping feminine generalizations. Women are not a monolith. But we are, by and large, less violent. We are more interested in communicating. We have a legitimately different perspective than someone born in a male body. And we each carry our piece, no more or less Woman than any other.
We carry the heritage of half of humanity, of bridging generations as a starting point for understanding. Relating to our own mothers shapes us as women, as human beings, in ways men can't understand.
I want to break this taboo. Many women are individually feeling the call to speak up, but we don't seem sure what we want to say.
We instinctively defend an identity we have forgotten. What should we say? All of it.
Every issue is a Women's Issue. Stop worrying about whether something is womanish or not. Exist. Do it loudly. We will find each other and compare notes. Arguments will happen, rough edges will be cracked. It's gonna be messy. We have to just go for it.
Before the gains of the 20th century fade into history, we can finally take hold of the pendulum. Take control of the "swings and reversions, liberties gained and lost" that Dr. Foreman is here to educate us about.