Something Fun: Being Grounded is Totally Different as a Grown-Up
Previous Story
Next Story
Warning
: DOMDocument::loadHTML(): ID i4c-dialogs-container already defined in Entity, line: 15 in
/home/customer/www/brazenshe.com/public_html/wp-content/themes/anioncreative/single-post.php
on line
37Warning
: DOMDocument::loadHTML(): ID i4c-dialogs-container already defined in Entity, line: 16 in
/home/customer/www/brazenshe.com/public_html/wp-content/themes/anioncreative/single-post.php
on line
37
We have been doing a lot of important stuff lately. Today we're going to take a break and ground ourselves with simple pleasures.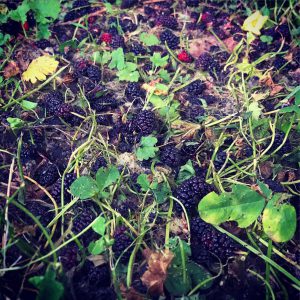 Our yard has been full of mulberries for a week. Nature's candy, so plentiful I have collected bowls of them and will never be able to get them all.
Hubs made some delicious sweet bread. I want to make a pie. Today I resorted to just eating them off the ground. Perfect packets of juicy goodness.
I was supposed to be watering the vegetables, and I got sidetracked.
Hubs also got adopted by a dog. He jumped in the car at a gas station. He seems pretty young and very mellow. He lets the toddler hang off his face!
Yesterday was a sunny, windy day. We packed the whole crew in the van and took him to the local dog park.
It was a glorified field with a dugout and a hose with some water troughs. The kids ended up having more fun than the dog, I think.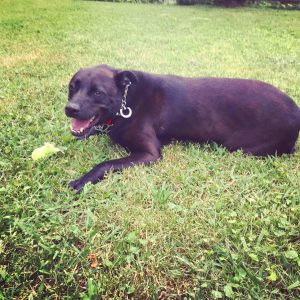 It's been a peaceful Memorial Day weekend. I really enjoyed just sitting in the shade, watching kids and animals and just soaking it all in.
Too many beautiful days have been passed embroiled in inner turmoil. I consider it a marker of progress that I can put the heavy stuff down for a while when opportunity for fun comes knocking.
This is why we do the work that we do, right? To acquire the ability to be happy. To feel the sun on your face and watch your kids play without lingering shadows.